Upcoming Club Events – Mark your calendars
Friends of Copeland Forest  ANNUAL GENERAL MEETING
WEDNESDAY MARCH 27, 2019   7:00 PM TO 8:30 PM – note an evening meeting.
New location this year!
AT THE HEIGHTS SKI CLUB – located on the southern border of Copeland, directly across the road from Horseshoe Resort.
Saturday, March 30, 2019   9:30 –12 p.m.
NB Date changed to Sat, April 6 because the ponds are still frozen
Outing: STAYNER ECO PARK
Duck, Duck, Goose! Join Sue on a search for migrating waterfowl, at the birder friendly Stayner Eco Park, as well as the surrounding area.
Bring spotting scopes, binoculars, field guides and snacks.
Meet behind Zehr's at 8:30 a.m. to carpool.
Contact: Sue Deadman (705)835-5355
Wednesday, April 3, 2019                7:30 p.m.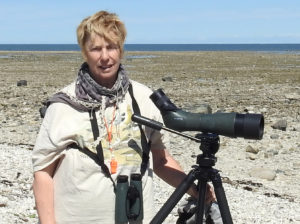 JAMES BAY SHOREBIRDS
Guest speaker: Jean Iron
The extensive marshes and mudflats of Ontario's James Bay are of international importance to breeding and migrating shorebirds.
During the summers of 2009 to 2018, Jean was a member of a crew surveying the endangered Red Knot. She will give identification tips and show what it is like doing bird research in a wilderness camp.
You may also see special birds and wildlife of James Bay.
Jean lives in Toronto.
She was president of the Ontario Field Ornithologists (OFO) from 1995 to 2004 and editor of OFO News for 14 years.
Jean received the Distinguished Ornithologist Award in 2016, and the Toronto Ornithological Club granted her Honorary Life Membership.
She represented OFO on a team with The Nature Conservancy of Canada and The Couchiching Conservancy to purchase the Cameron and Windmill Ranches, leading to the establishment of Carden Alvar Provincial Park.
A retired school principal, Jean now volunteers for Canadian Wildlife Service doing shorebird surveys on James Bay, and works as a guide for Quest Nature Tours.
Contact: Tanya Clark (705) 309 3861
The Bruce Peninsula with Arni and Dianne Stinnisen on June 7-8-9, 2019  -for details look at the Programme page
Don't forget to follow us on Facebook!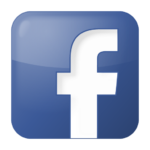 | | |
| --- | --- |
| Our club and members regularly partner with and support the Couchiching Conservancy  | |
| Our new online home is graciously provided by Helix IT | |
| We would also like to acknowledge our accounting firm Hehn Trickey for their continued support. |   |