Sunday, September 29, 2019 10:00 a.m.
Outing: COPELAND FOREST
Barb and Warren will lead you on a fall colours hike in this 4,400 acre resource management area, known for its many species of mushroom.
Contact: Barb Ryckman (705) 242-4026
Wednesday, October 2, 2019 7:30 p.m.
BEST PLACES TO BIRD IN ONTARIO
Mike Burrell, Naturalist, Birder, Author
Michael Burrell has been birding since he was old enough to hold a pair of binoculars. Hear about his top 30 birding spots in Ontario, tips for spotting more than 300 unique species, advice for exactly when and where to go for the best results, and helpful hints for finding rarely seen birds.
Contact: Barb Ryckman (705) 242-4026
Saturday, October 12,  2019 10:a.m.
Outing: TORRANCE BARRENS
Enjoy a two-hour fall colours hike on one of the Barren's
three well marked trails.
Meet to carpool at 9 a.m..
Bring a friend and your lunch.
Warren Ryckman  (705) 323 7353
Don't forget to follow us on Facebook!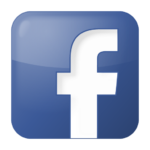 | | |
| --- | --- |
| Our club and members regularly partner with and support the Couchiching Conservancy  | |
| Our new online home is graciously provided by Helix IT | |
| We would also like to acknowledge our accounting firm Hehn Trickey for their continued support. |   |
.