Thanks to Andrea Gress from Bird Studies for the presentation on Piping Plovers! A recording will be sent to the email list. Stay tuned on our Facebook page, email list and here for updates on other events.
If you are not on the ONC mailing list, contact Orillia Naturalists <orillianaturalists@gmail.com>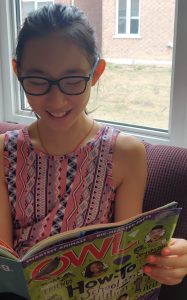 Nature Book of the Month

The Orillia Naturalists' Club is excited to announce the Nature Book of the Month Program!
And we need your help to make it a success.

We will be highlighting a new book every month that is nature-related and sharing with club members. The posting will include the book title and author, a short review (no more than 400 words please) and information on where the book is available.
The review will be found on the 15th of each month under activities.

We are looking for volunteers who have read (or will be reading) a book to contact Nancy (nancy.ironside@sympatico.com ) to coordinate the timing of the recommendation and review and answer any questions you may have.

We will try, if possible, to give some notice of book recommendations upcoming so you can join in by commenting – like a virtual book club!



The December Book  is "The New Wild -Why invasive Species will be Nature's Salvation" by Fred Pearce. This controversial concept is summarized by Nancy Ironside, and Ron Reid will do a rebuttal.
Unless someone offers to review a favourite book they are reading , there is no January  Book.. 
The February Nature book of the Month is Spillover, animal infections and the next human pandemic by David Quamman, Reviewed by Nancy Ironside
The March Nature book of the Month is Nature's Best Hope, a new approach to conservation that begins in your yard, by Douglas W Tallamy. It is reviewed by Sharon Hancock, long time member of the ONC, and famous for her dinners, (with the help of Ron).
The April Nature Book of the Month is Braiding Sweetgrass: Indigenous Wisdom and Knowledge and the teaching of plants, by Robin Wall Kimmerer. It is reviewed by Kyra Howes of the Nottawasaga Conservation Authority and a long time friend of the ONC and the Couchiching Conservancy. ( look under activities)
The May Nature Book of the Month will be The Entangled Life- How Fungi Make our Worlds, Change our minds, and Shape our Future, by Merlin Sheldrake. It will be reviewed by Sue Deadman, probably our best all round naturalist , and currently working on the Third Ontario Bird Atlas
We hope someone will offer to review a book they are reading.

Happy Reading everyone!
At recent meetings, Rob Laidlaw has spoken about Bat Citizen, Mike Burrell about his book Best Places to Bird in Ontario, and Peter Mills about his book -Metamorphosis -Ontario's Amphibians at all stages of development. Since these books have been summarized, under activities, in the meeting's reports, they will not be a future Nature book of the Month.
Find us on Facebook for updates, sightings and more: