Wednesday, February 5, 2020 7:30 p.m.
WILDFLOWERS OF SIMCOE COUNTY
David J. Hawke, Author and Stewardship Program Manager, Couchiching Conservatory
This timely presentation will illustrate the incredible diversity of botany to be found within Simcoe County. From the unmistakable showy lady's-slipper orchid to the tiny and oft overlooked water pennywort.
David will share his insights and show the beauty of our local flora.
This presentation by David Hawke will take a look at the diverse botany that can discovered within Simcoe County. From the common to the rare, from the beautiful to the non-descript, each flower species has its own history and unique story as to why it can be found here. If you are just beginning your adventure with wildflowers, or a seasoned botanist, there will be points of interest for you within this presentation.
Contact: Gloria Tozek (705) 326-6809
Note that this is a change from the printed programme.
Saturday, February 15, 2020 9:30 am
Outing: SNOWSHOE OR X-COUNTRY
Join Marilyn and Tanya Clark for a morning snowshoe /ski at the Hermitage. This easy, loop trail through hardwood forest in the hills of Oro- Medonte is perfect for families. Bring drinks, snacks and a bag lunch. Parking is limited.
Meet behind Zehrs to carpool at 9 a.m.
Contact: Marilyn Clark ( 705 333 3292

Don't forget to follow us on Facebook!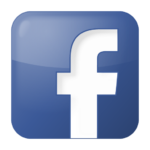 | | |
| --- | --- |
| Our club and members regularly partner with and support the Couchiching Conservancy  | |
| Our new online home is graciously provided by Helix IT | |
| We would also like to acknowledge our accounting firm Hehn Trickey for their continued support. |   |
.