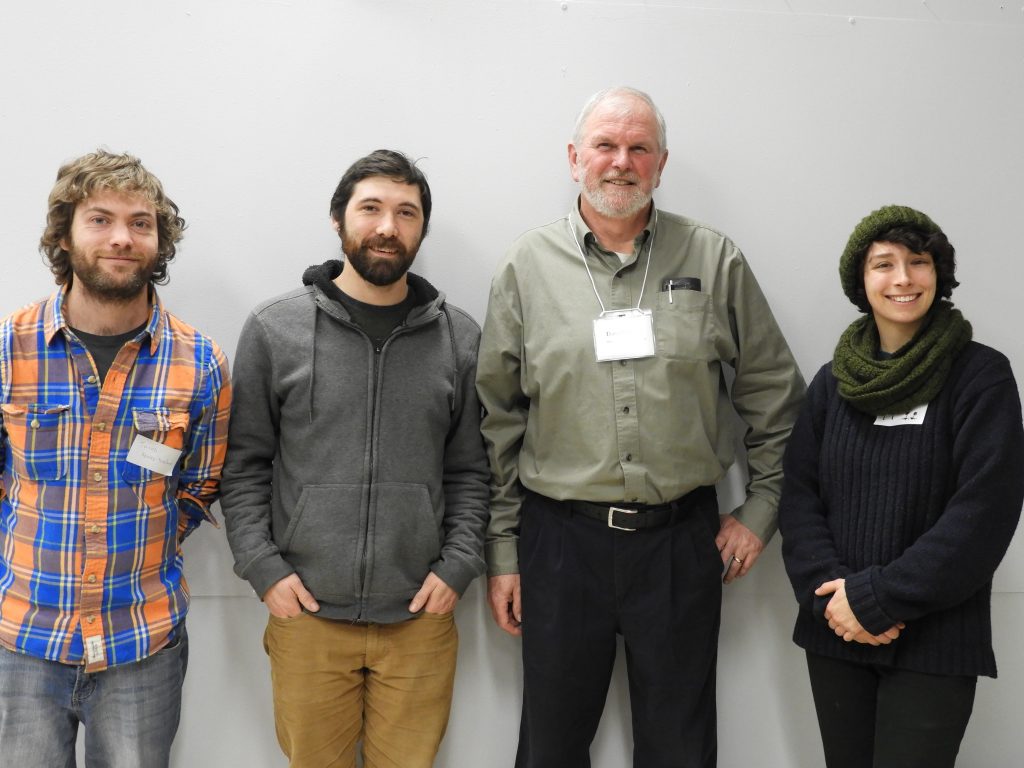 | | |
| --- | --- |
| | |
|   |   |
     On Wednesday February 5, Dave Hawke, author, writer, and Stewardship Program Manager, for the Couchiching Conservatory showed us beautiful photos of some of his favourite flora which are naturally occurring in Simcoe County, a county with very diverse habitats.
For those who knew little about wildflowers, there was a lot to learn, and for those who knew a lot, it was a good refresher to get ready for spring. Everyone learned some thing new. It was a pleasant and worthwhile way to spend a cold February evening.
     Most of what he showed us were relatively common flowers, but many of us were challenged by macrophotography -seeing flowers in a way we didn't usually see them. In late June or early July, we could find a Wood Lily, not common, but naturally occurring in wet woodlands, followed by a slide of a beautiful bright yellow flower completely covering the screen. The next slide showed that it was one of thousands of dandelions in a field. He tricked us.
     To find flowers we must sometimes look under the leaves, such as in Nodding Trilliums or Wild Ginger. Wild Ginger's flowers lie on the ground because they are pollinated by ants and beetles, not flying insects. Many flowers are very small, but beautiful, such as the Water Pennyworth, which hides under the leaves, and best appreciated with a closeup photo or other magnification. That degree of magnification tricked most of us again.
One of Dave's favourite habitats is stream banks where he found Cardinal Flowers- a spectacular photo. Turtle Head, near a river or wetland is the host plant of the beautiful Baltimore Checkerspot butterfly.
     Bogs and Beaver ponds have their own interesting flora, including 3 carnivorous plants -Pitcher Plant, Sundew, and Bladderworts. Bladderworts show only small yellow flowers above water, but at the base of the leaves, which are underwater, are small, hollow sacs that capture and digest small animals, such as Copepods, swimming in the brackish water. If these sacs are blackish, we know the plant is eating well.
     On a really good day – the right day, at the right time, in the right year, in a Canadian Shield pond you may find maybe a hundred Rose Pogonias (a small orchid). Dave showed us a photo that he took on a really good day. Seeing this would be a dream for many of us.
     Dave's Favourites shown in early February, buoyed us up. Spring is coming.
They were such beautiful photos.
                       Thanks to Marilyn Clark for the photos on this page.