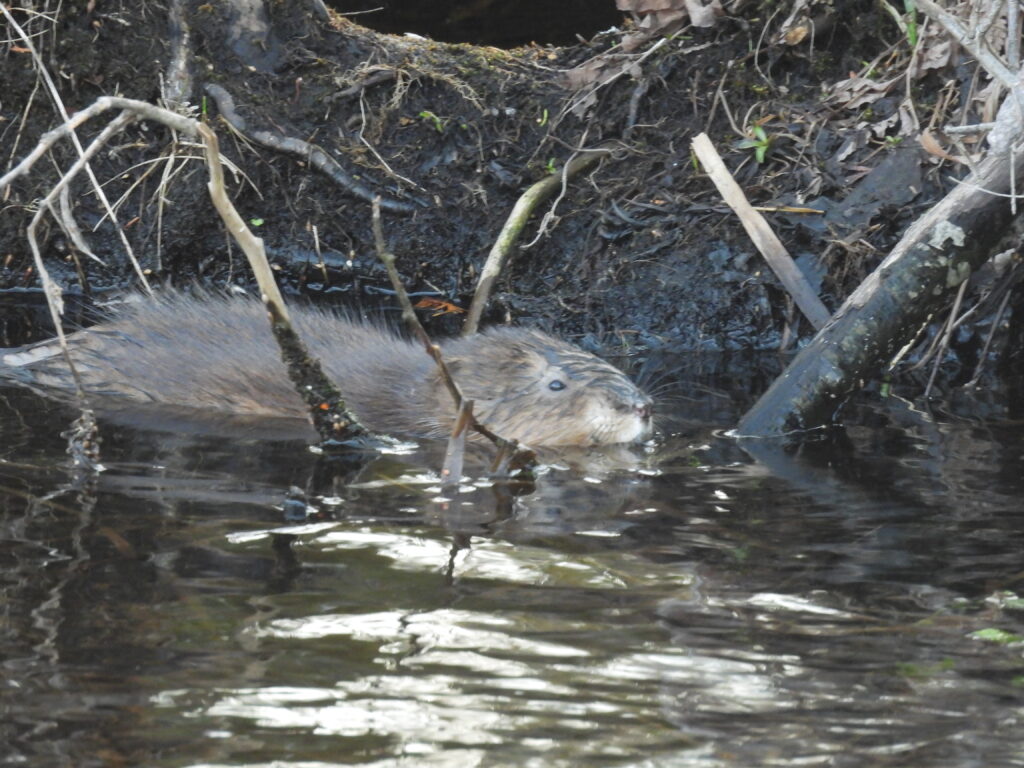 Our First Signs of Spring Walk
On Wednesday April 12, 2023, a group of eight naturalists enjoyed the unseasonably warm weather (23°C) on the rail trail near Line 15
As Barb led the group, we were met with the sound of spring peepers and red wing blackbirds. Later, we heard the distinctive call of the chorus frog which sounds like running your finger along a stiff comb.
Birds seen were a Kingfisher, mourning doves, robins, swamp sparrow, wood duck and chickadee. Tree Swallows were observed eating small flying insects overhead. A muskrat swam nearby the trail as we walked.
Two nests were observed in the trees that were pouch-like and possibly old Oriole nests. Pussy Willow and birch polypore were brought to our attention.
With the setting sun, we headed back to the parking lot where a great blue Heron flew over our heads.
The next walk is Wednesday April 19 th , meet at Zehrs at 6:15 pm. We are moving the meeting spot at Zehrs to the south end off Coldwater close to the Petro Canada as the rear area is not suitable.
Write up by Caroline Paccagnella. Pictures by Tanya Clark and Denis Paccagnella.