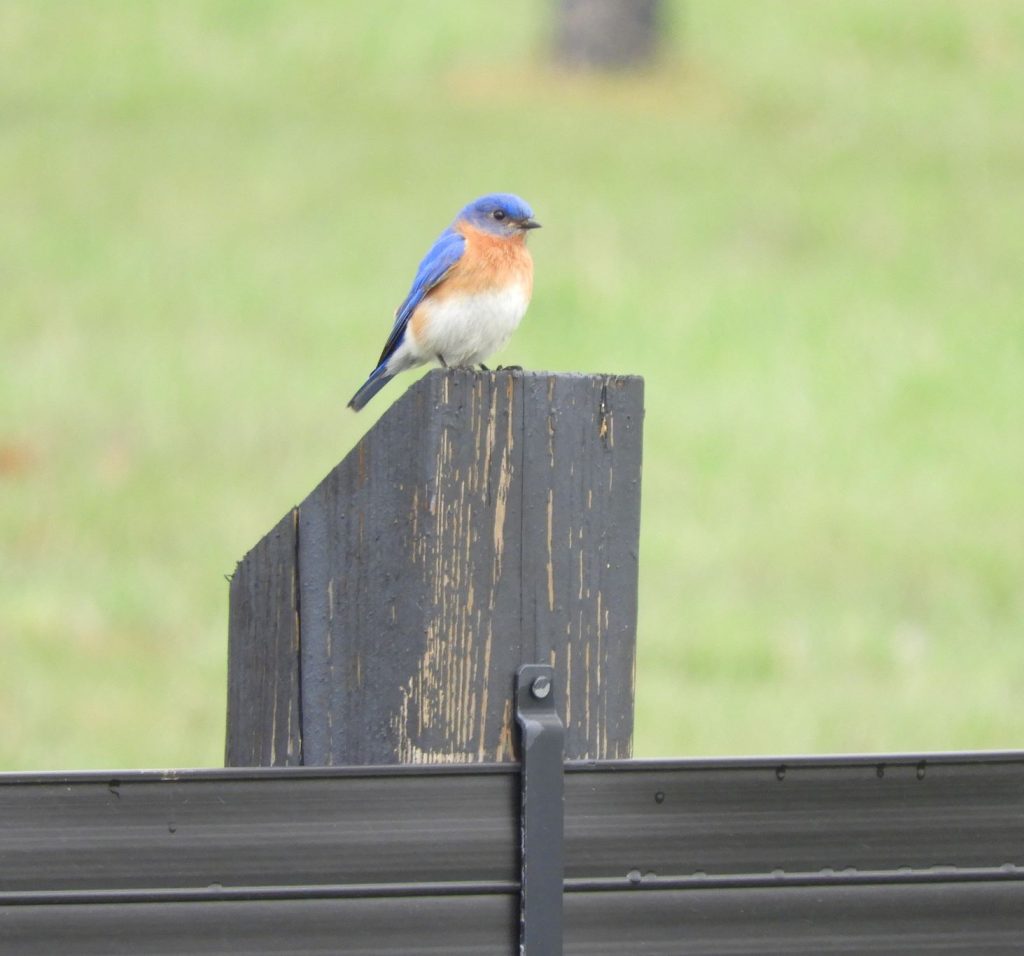 Leanore Wianko provided an update on the 29 Bluebird boxes that she maintains and monitors along the 12th Concession in Oro Medonte and Bass Lake Sideroad.
Number of Fledglings this year:
20 Eastern Bluebirds (worst count ever and not sure why)
13 American Robins
35 Tree Swallows (a record number)
22 House Wrens

Leanore noted challenging conditions this year, reporting getting poison ivy (twice), ticks (once) and very high vegetation in ditches on the 12th Concession.

Dr. Ray Kiff's Bluebird Trail has 45 bluebird boxes on both sides of Old Barrie Road between Lines 14 and 7. Many thanks to the following volunteers who helped monitor this route over the past five months: Allan and Gloria Thompson, Marilyn Clark, Louise Jackson and Kevin Clark, Tracy Stevenson, Julia Smith, and Anne Bolger. Thanks also to Kevin and Betty Jones, Wayne Hodgson and Sandy Harmathy who kept us informed about bluebird activity in boxes located on their private properties.

Number of Fledglings:
38 Eastern Bluebirds24 Chickadees40 Tree Swallows8 House Wrens
Special thanks go to Allan Thompson who made numerous box repairs, built replacement bluebird boxes and two mealworm feeders! Fall work includes more box repairs, new replacement boxes, moving boxes in overgrown areas and mounting some boxes on t-bars. Anyone who can help with that, please contact Marilyn Clark.
These numbers are also submitted to the Ontario Eastern Bluebird Society.