Welcome to our website!
April 20 – Signs of Spring (frogs, flowers, birds) – Carol Strickland and Muriel Sinclair
9:30 a.m. – Meet behind Zehrs on Coldwater Road to carpool. Plan is to park along Woodland Drive and walk up and down the rail trail, as well as over to the creek and pond down Woodland. 
April 23 – Kerr Park and Henry Marsh, Bracebrige – Marilyn Clark
1:30 p.m. – Meet at Kerr Park Bracebridge, where we can view birds from the viewing stand or walk out into the lagoons. We will then drive about a km down the road to Henry Marsh where you can either observe from the vehicle, walk the roadside, or hike the Chickadee Trail (easy, flat walking). Waterproof boots recommended due to spring conditions. This popular birding area has hosted some rare species in years past so bring your cameras, binoculars and scopes. Don Currie will be our guide.
April 30 – ONC Line 15S Rail Trail Hike – Barb Ryckman and Heather Ewing
8:15 a.m. – We will take a trip on the rail trail starting at 8:30 and will meet at 8:15 am at the parking lot on the 15th of Oro-Medonte and the Rail Trail.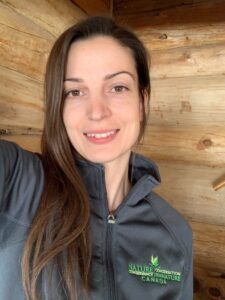 Wednesday, May 4 at 7:00 PM
On Zoom and in person at the Orillia Museum of Art & History
Megan Bonenfant of the Nature Conservancy of Canada will join us to present on the Vidal Bay Forests and Shoreline Project.Located in Lake Huron, the internationally significant Manitoulin Island is the largest freshwater island in the world. It supports some of the highest quality alvar habitat on the planet, interspersed within sand plain forests, wetlands, sand dunes, shoreline and the Niagara Escarpment. At the northern edge of southern Ontario, Manitoulin is home to wide ranging mammals, including black bear and gray wolf, and provides an important stopover area for migratory birds. https://www.natureconservancy.ca/en/where-we-work/ontario/featured-projects/vidal-bay.html 
Megan's bio: After more than a decade in the provincial and municipal government sectors, Megan Bonenfant joined the Nature Conservancy of Canada (NCC) team in midwestern Ontario as a conservation biologist, covering the Manitoulin Island Archipelago Natural Area. Megan has a soft spot for maligned species and is quickly developing an obsession with orchids and alvars. She lives in the woods on Manitoulin Island and spends her free time hiking, homesteading and reading murder mysteries.
A link to join the Zoom will be sent to the email list. To be added, please contact : orillianaturalists@gmail.com
Mark your calendars with these ONC Spring Outings —
May 8 – Spring Flower Walk @ The Hermitage – 
10:00 a.m. – Bring a packed lunch and a drink. Sharon and Ron will welcome us to their beautiful property at 3716 Line 13N. This line runs between Horseshoe Valley Road and the Westminster sideroad. The Hermitage is on the left if traveling from Horseshoe Valley Road. Hermitage is on the mailbox.
May 11 – Birding at Bass Lake Provincial Park – Carol Strickland
7:30 a.m. – Carpooling is encouraged. Ride with someone who holds a Park Pass or the daily entrance fee can be shared by those travelling in one car. There will be a walk of 2-3 km, or folks may choose to stay in the lower parking lot at the lakefront to view ducks/birds. 
—————————-
We try to keep the website up to date with events and activities as regularly as possible, but please make sure you are on our email list so you receive notices. Email us to be added:
orillianaturalists@gmail.com
We are meeting via Zoom and meeting details are sent via email. The events are also posted on Facebook as well (not necessarily as an 'event' – sometimes just as a post). We are also planning some in person activities through the spring. Connect with us on Facebook, where we share sightings, local news and how to help protect our environment.
https://www.facebook.com/orillianaturalistsclub
—————————-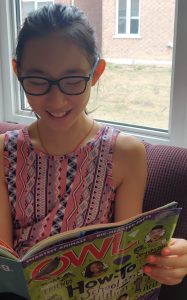 Nature Book of the Month

The Orillia Naturalists' Club is excited to announce the Nature Book of the Month Program!
And we need your help to make it a success.

We will be highlighting a new book every month that is nature-related and sharing with club members. The posting will include the book title and author, a short review (no more than 400 words please) and information on where the book is available.
The review will be found on the 15th of each month under activities.

We are looking for volunteers who have read (or will be reading) a book to contact Nancy (nancy.ironside@sympatico.com ) to coordinate the timing of the recommendation and review and answer any questions you may have.

We will try, if possible, to give some notice of book recommendations upcoming so you can join in by commenting – like a virtual book club.
.
The March Nature book of the Month is Nature's Best Hope, a new approach to conservation that begins in your yard, by Douglas W Tallamy. It is reviewed by Sharon Hancock, long time member of the ONC, and famous for her dinners, (with the help of Ron).
The April Nature Book of the Month is Braiding Sweetgrass: Indigenous Wisdom and Knowledge and the teaching of plants, by Robin Wall Kimmerer. It is reviewed by Kyra Howes of the Nottawasaga Conservation Authority and a long time friend of the ONC and the Couchiching Conservancy. ( look under activities)
The May Nature Book of the Month is The Entangled Life- How Fungi Make our Worlds, Change our minds, and Shape our Future, by Merlin Sheldrake. It is reviewed by Sue Deadman, probably our best all round naturalist . It can be found under activities.
The June Nature Book of the Month is Under a White Sky; The Nature of the Future, by Elizabeth Kolbert. It is reviewed and enjoyed  by Heather Ewing, an avid reader and very active in the Orillia Naturalists' Club.
The July Nature Book of the Month is Underland by Robert Macfarlane. It is reviewed By Mark Bisset, Executive Director of the Couchiching Conservancy.
The November Nature Book of the Month is Jungle Peace by William Beebe. It is reviewed by Nancy Ironside. It was published in 1918, in a different era, but full of adventure and natural history. I loved reading it.
We hope someone will offer to review a book they are reading.

Happy Reading everyone!
At recent meetings, Rob Laidlaw has spoken about Bat Citizen, Mike Burrell about his book Best Places to Bird in Ontario, and Peter Mills about his book -Metamorphosis -Ontario's Amphibians at all stages of development. Since these books have been summarized, under activities, in the meeting's reports, they will not be a future Nature book of the Month.
Find us on Facebook for updates, sightings and more: